Ask Joe: The Shoe Tree is gone! What happened to it?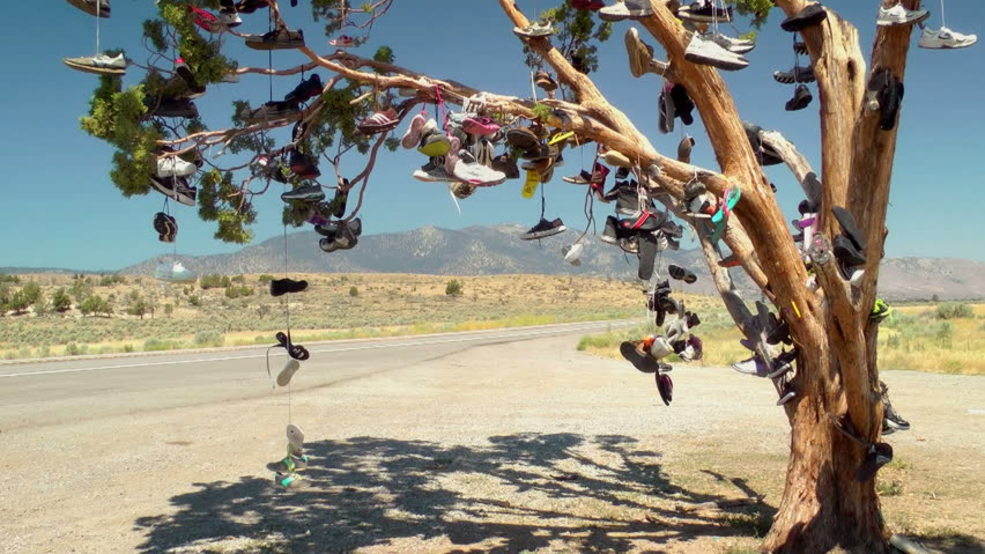 Several viewers have written asking about a famous landmark that many of us driven past over the years: the Shoe Tree up near Susanville.
Russe Jensen asked if we could find out what happened to it.
Here's what I found out:
The Shoe Tree had been around as long as I can remember, draped with shoes from people who had tossed them over the limbs to garner some good luck perhaps.
The tree is located off of U.S. 395 near the town of Doyle, California.
We went and checked it out, and the Shoe Tree is gone. Someone has put up a small memorial to remember the tree.
So what happened? I checked with Denise Yergensen at CalTrans about this. She says CalTrans did cut it down earlier this month because the Shoe Tree was dying and that only about 10 percent of the tree was still alive.
The rest of the tree and branches were dead, and in fact a 40-pound branch recently fell off the tree.
Yergensen said CalTrans officials were concerned the tree became a safety issue and that it could possibly fall and injure someone.
So the Shoe Tree is gone, and according to Cal Trans there are no plans to replace it.
If you have shoes that you would like to retrieve, CalTrans has them and they are being stored at their Beckwourth station for the next few weeks. Just give them a call at (530) 225-3426 and arrange a time to pick up your shoes if you'd like to get them back!
Unmute